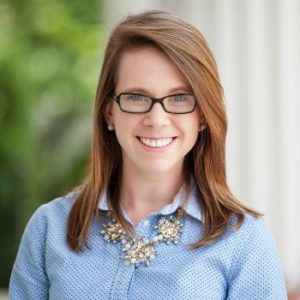 A public relations junkie, women's advocate, dedicated writer, avid nonprofit supporter, and TLC devotee, I am a graduate of Belmont University, with a bachelor's degree in public relations and education and a master's of education in nonprofit leadership. I am a passionate, faith-driven nonprofit professional who is committed to breathing life into communities, empowering action through service and igniting confidence in the women around me (AKA—you!) 🙂 

I am a believer in collaboration, communication, mentoring and the power of a strong, well created brand. I am passionate about change and the empowerment of women through the belief in the value of their voices. A storyteller by nature, I am deeply committed to the power of strong relationships among organizations and thrive on telling the stories of those around me. I am dedicated to connecting people to the passions they were created to live.  Above all, I believe in people and their ability to do powerful things. 
When I'm not working, I can be found spending my days with my delightful husband, Clark, and our most recent blessing – an 8-lb Havanese named SaaSy. We love the community we're building in Nashville, we're dedicated foodies (how can you not be in Nashville?!), we're committed to serving people and the Lord together while faithfully pursuing the beauty and blessing that is marriage.
Now…enough about me! I want to hear about YOU! Reach out here.